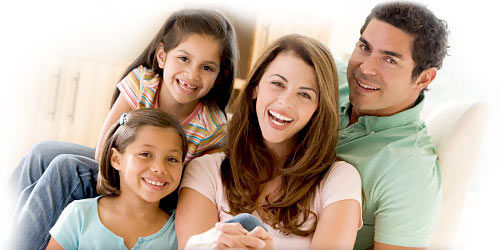 The dental specialty of prosthodontics restores or replaces teeth that are missing or that have sustained damage. Dentists with this type of training, such as your Birmingham dentists Drs. Darrell and John Roberson, understand that the teeth, lips, gums, and facial features must all be considered to create a truly beautiful smile.
If you're considering a smile makeover, schedule an appointment with Roberson Dental to learn more about prosthodontics and of the following:
Dental Implants: Dental implants replace both the root structure of a tooth and the tooth itself. You can receive anything from a single dental implant to a full set on your top and bottom jaw.

Dentures

: Whether you need full or partial dentures, our Roberson Dental team will ensure they fit well and look aesthetically pleasing. You can also receive dentures that are supported by one or more dental implants.
Fixed Bridge: This dental restoration relies on the teeth to either side of the missing tooth to provide support for the replacement tooth.
Lumineers: Lumineers are a thinner type of veneer that requires less time for preparation but offers the same great and natural looking results.
One Day Crowns: A dental crown replaces the structure of a tooth visible above your gum line. Dr. Roberson may place one after a root canal, to repair a broken or fractured tooth, or to improve the appearance of a misshapen tooth. Learn how Roberson Dental can deliver a crown in just one visit!
Porcelain Veneers: This thin piece of ceramic covers a tooth's front surface to disguise minor cosmetic issues. They're ideal for stained, chipped, cracked, and misshapen teeth, as well as to eliminate a wide gap between teeth (diastema).
Apart from prosthodontics services, We also provide reconstructive surgery for mouth trauma, as well as screenings for oral cancer, obstructive sleep apnea, and temporomandibular joint disorders.
Whether you have a prosthodontics related problem, common cosmetic concern or a complex reconstructive therapy need, you can depend on Drs. Darrell and John Roberson and the team of Roberson Dental, prosthodontic dentistry in Birmingham AL to help you rebuild your smile, and your oral health!
HOURS
Mon, Tue, Wed: 7:30am – 4:00pm
Thurs: 7:30am – 3:00pm
Fri, Sat, Sun: Closed
** Fridays are administrative work days for Roberson Dental.
Call (205) 871-2838
or fill out the online form to