If you have lost one or more teeth due to disease or trauma, Drs. Darrell and John Roberson in Birmingham can suggest restorative dentistry measures to bring back a smile you're proud of! One of the best solutions for a lost tooth is a dental implant. To install an implant, Dr. Roberson carefully implants a titanium post which fuses to your jawbone in a process called osseointegration. The dental restoration, which can be a denture, bridge, or crown, goes on top of the implanted post.
There are many advantages that have made dental implants a very popular choice for our patients. They look, feel, and function just like natural teeth, and are highly durable and will last the remainder of your life if you take good care of them. Our dental team also always selects a shade for your restoration that matches your other teeth for a natural and confident smile.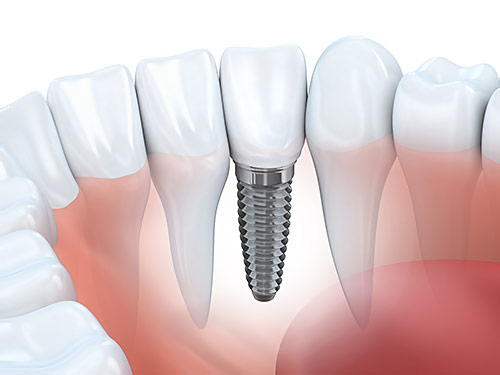 Dental Implants in Birmingham
Dental Implants allow you to speak and chew properly because you don't have to worry about partials or dentures moving around in your mouth. This also gives you the confidence you need to smile often. If you've lost one or more of your own natural teeth, dental implants are the next best thing, and greatly improve your quality of life. Contact Roberson Dental to schedule a consultation for tooth implant ! Our dental office is conveniently located close to Birmingham, Homewood and Vestavia Hills.
We work closely with our specialist to both place and restore your implants to ensure a convenient and smooth experience.
Think of us as your dental implants quarterback!
Call (205) 871-2838
or fill out the online form to
Hours
Monday: 7:30am – 4:00pm
Tuesday: 7:30am – 4:00pm
Wednesday: 7:30am – 4:00pm
Thursday: 7:30am – 3:00pm
Friday: Closed
Saturday: Closed
Sunday: Closed
** Fridays are administrative work days for Roberson Dental.