Read what our patients say about us…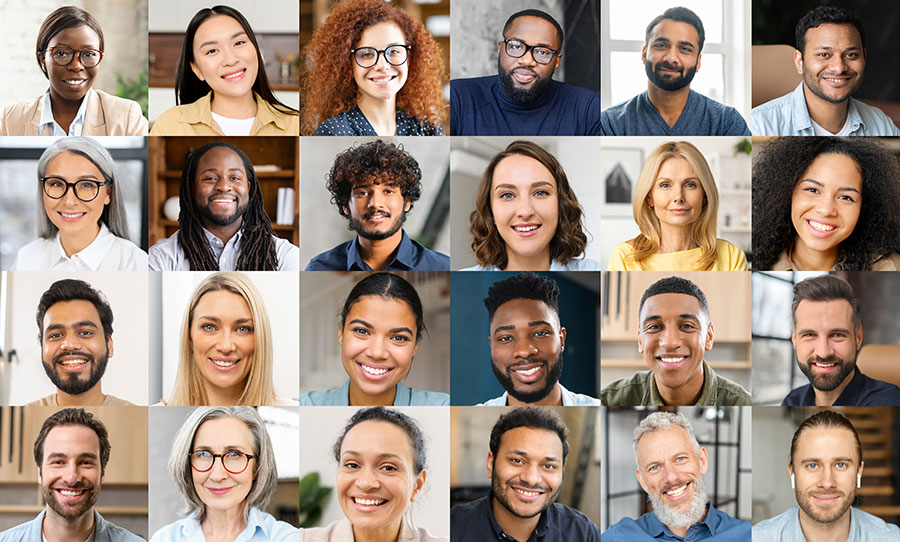 Darrell and his staff are the kindest people and have created a calming environment. A trip to the dentist now feels like a visit with friends. The office is fresh and beautiful, and I comment every time on how comfortable the chair pillow feels. I could go on…

Dr. Roberson and his staff do an amazing job! Alice has been my hygienist for years and is very knowledgeable and addresses any concern I might have. Dr. Roberson does a thorough exam and is very personable. He has done excellent work for our family for the past 17 years. I highly recommend him! Can't say enough good things!
Dr. John Roberson, my mom's doctor at UAB, referred me to his father's practice, and with great confidence, we have experienced excellence. Dr. Darrell Roberson is a great dentist with vast knowledge and compassion. The staff here are all fantastic and will treat you with the utmost respect. We are so blessed to have found this rare gem and look forward to many great experiences!
Thank you Darrell, Alice and Carol and others: Thank you for getting me all fixed up with my teeth. I believe they have never been this white.
Darrell is the best dentist I've ever had. He has kept my old teeth in great working order. His office is always spotlessly clean and his staff is wonderful. Best of all is Darrell himself – gentle and professional. I am grateful to be a patient.
The dental work done here is excellent, from the dentist himself to the hygienists and staff. Almost more than that, though, is the genuine care, concern, kindness, and gentleness shown by everyone in the office, They make what isn't a particular fun thing to do not bad at all. I think these people are FABULOUS.
I've been a patient of this practice for well over 50 years. Always capable, thorough and pleasant.
I have been a patient for years. Dr Roberson and his staff are first class great. Friendly and knowledgeable. The office and the staff puts you at ease. Great place.
Roberson Dental Care is the most fabulous dental practice I have ever seen. Dr. Roberson and his team care incredibly for their patients and they somehow pull off making going to the dentist a fantastic experience. The offices are of a pristine, classical design and create an elevated atmosphere of comfort and tranquility. The team is thoroughly kind and welcoming, and the dental skills are amazing. I just can't say enough good things about this experience.
Dr. Roberson has been my dentist for more than 20 years. He is just the best. A well run office with excellent assistants.
I highly recommend Dr. Roberson as a dentist. His office staff has always been professional. They are always on time and prompt. The office is always neat and orderly and I enjoy my visits. If you are looking for a great team, this is the place.
I've been coming to Dr. Roberson since I married my husband. I have been to a number of previous dentists in the Birmingham area but I must say that Dr. Roberson is one that I plan on coming to for years to come. He shows a level of care for his patients that is clearly seen and felt. He is gentle and has wonderful dental hygienists that work for him. I don't dread coming to see him – even my recent crown was fine! Thanks Dr. Roberson!
My family and I have been patients of Dr Roberson's for more than 30 years. His office staff is excellent and his practice has the latest equipment in dental care.
In addition to his professionalism, Dr Roberson is kind and caring, and has always had the needs of our family as his top priority.
Great dentists. So kind. Incredible experience I can't wait to go back!
All of the staff at Roberson Dental care are kind, knowledgeable and thorough. It has been a pleasure trusting them for my dental needs.
Very pleased that they responded to my need for a quick appointment and were extremely kind and professional.
Looking and feeling your best begins today!
A Beautiful Smile Makes a Lasting First Impression!
Whether you need preventive care, cosmetic dentistry, smile restoration, or oral surgery, the Roberson Dental team is here to ensure that you have healthy teeth and a beautiful smile for a lifetime.
Call (205) 871-2838
or fill out the online form to
Hours
Monday: 7:30am – 4:00pm
Tuesday: 7:30am – 4:00pm
Wednesday: 7:30am – 4:00pm
Thursday: 7:30am – 3:00pm
Friday: Closed
Saturday: Closed
Sunday: Closed
** Fridays are administrative work days for Roberson Dental.